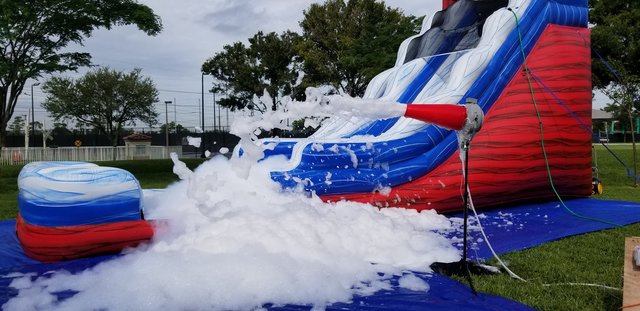 Screaming Eagle slide foam machine combo
Our number one water slide the Screaming eagle teamed up with our foam machine cannon. Our foam machine make the best foam. We only use the best product made just foam machines, it will not hurt your eyes, its not harful if swolled, it has no odor at all. it's 100% organic.
packages come with foam for 2 hours you may purchase more foam for $25 per hour.