Cotton Candy Machine Individual
Actual Size: 3x3
Setup Area: 3x3
Outlets: 1





$100.00

Prices are subject to change depending on Date and Demand



Cotton candy machine complete with supplies for 50 servings. Additional supplies are available. Choose you flavor in the comment section Red or Blue. Comes with 4 foot table to set machine on. Machine only. Priced with out Inflatable Rental.
EQUIPMENT & INSTRUCTIONS
1. Fill spinning head 90% full (first ridge on top is a good guide)
2. Turn on HEAT and MOTOR switches
Caution: Keep hands away from spinning head. DO NOT add sugar while motor is running.
3. Pick a cone, if it sticks in the stack of cones, twist it off of the stack.
4. Hold an inch or two of the pointed end of the cone between two fingers and a thumb. With a light flicking action, roll cone in the web of floss building in the pan. Lift the cone up with the ring of floss attached and rotate the cone to wrap the floss.
DO NOT roll floss while the cone is inside the pan. This will pack the floss to tightly.
See steps 1 thru 8 shown below
5. If the floss fails to stick to the cone, pass the cone near the spinner head to pick up a "starter" of melted sugar.
6. Lift the cone out of the pan and wrap the floss with a "figure eight" movement of the hand. This leaves giant pockets which make the product appear larger.
WARNINGS
· DO NOT PUT HANDS OR OBJECTS IN ROTATING SPINNER HEAD.
· DO NOT FILL SPINNER HEAD WITH SUGAR WHILE IT IS ROTATING.
· WEAR EYE PROTECTION.
· DO NOT PUT HANDS NEAR ROTATING SPINNER HEAD.
· USE FLOSS CONE TO COLLECT COTTON CANDY.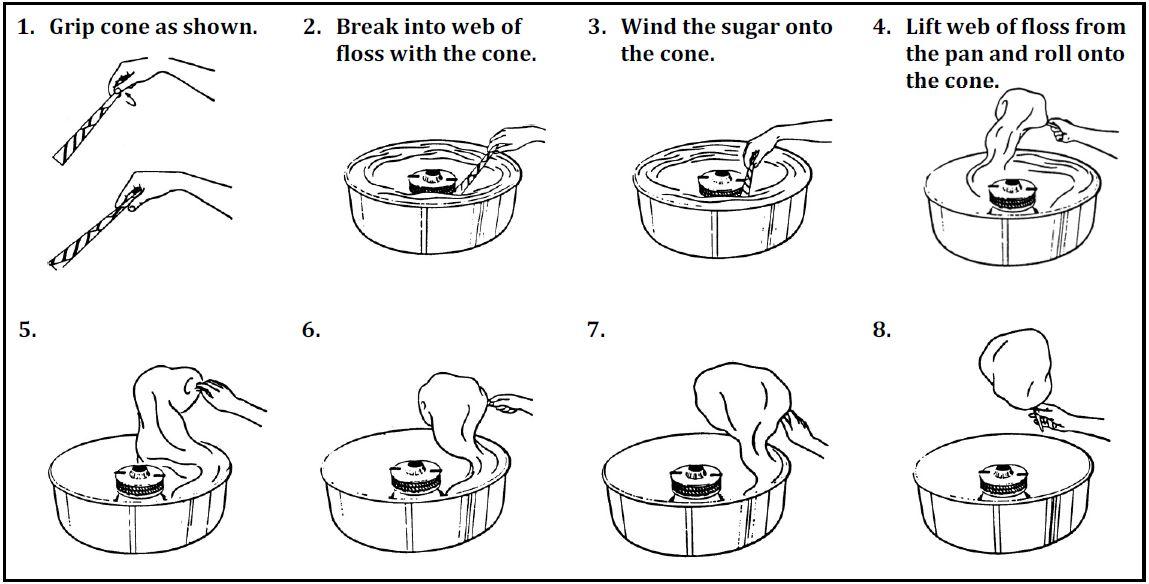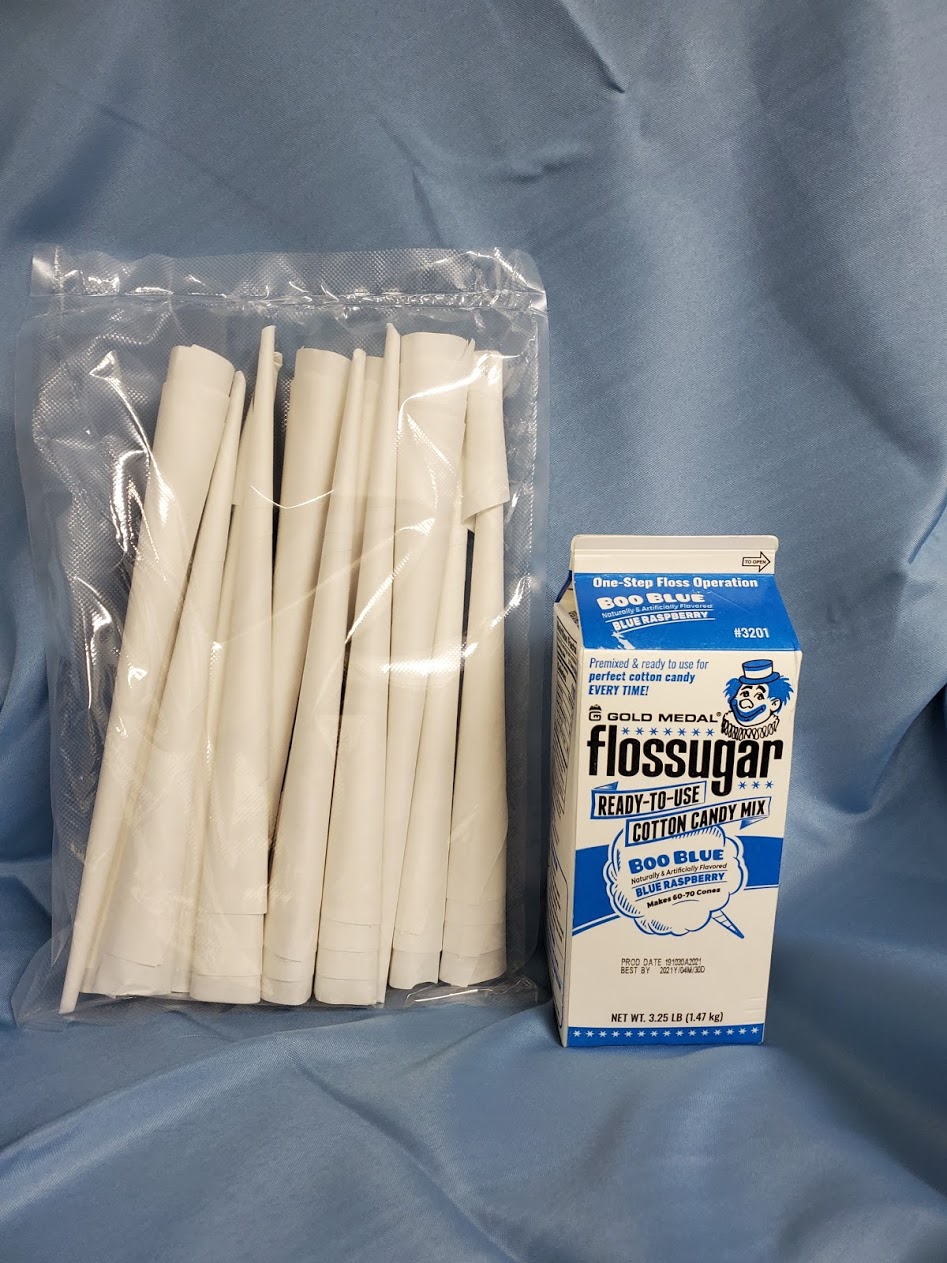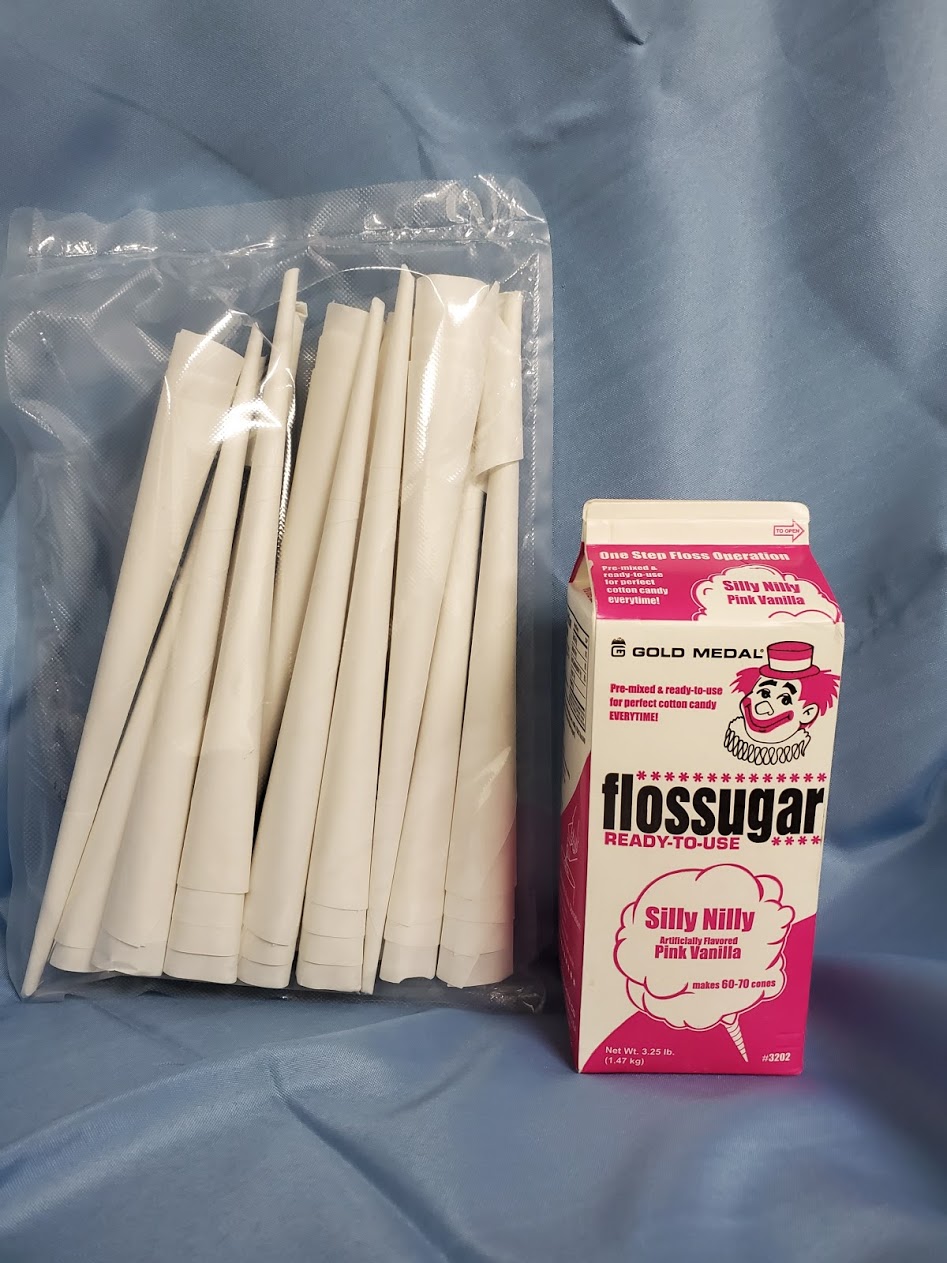 Reminder: Equipment is rented and instructions are given. The company is not responsible for preparing food items.
For additional instructions you can view this video from Gold Medal Concessions the manufacturer