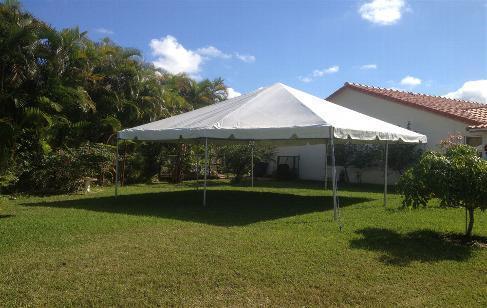 20by20 Tent




$350.00

Prices are subject to change depending on Date and Demand



Bounce House Broward is your source for party tent rental, wedding tents, baby shower tents and any custome event you may have in broward county.
Stay dry and shaded with this 20ft by 20ft tent Rental. We also have tables, chairs, Lighting and fans avaiable.
20' X 20' Tent
West Coast tents are constructed for use for a variety of applications from backyard gatherings to large festival events on grass. Most commonly used throughout the tent and party industry, the West Coast Tent provides a hassle free solution when temporary shelter is required. A 20X20 tent has no center pole to support the roof so you have a full open area. We use several large steel stakes to secure the tent. If set up on hard surface you will need water barels to weight it down, we offer this for extra charge please call for more info.